Šilainiai Project GoFundMe campaign: https://www.gofundme.com/silainiai
Hi,
My name is Evelina. I have been living in London for over 10 years and during this time, I have graduated with an honours degree in Fine Art and have also worked in Central Saint Martins College of Art and Design.
Despite considering myself as a Londoner, my inspiration for my current work comes from the Šilainiai estate in the city of Kaunas, Lithuania, the place where I grew up.
I have recently started two projects – 'Šilainiai Photo' and 'Šilainiai Project' in which I have decided to take the next four months to work on them full-time. This is a major step for me as I am funding my time in Lithuania by myself, however as I do not have any other source of funds, I am in much need your help. Please take the time to read the project descriptions below and I hope you will find them as special as I do.
Image: Photography workshop in Šilainiai.
'Šilainiai Photo' is a community photography project. 
–       Šilainiai Visual Archive: a collection of old and new Šilainiai photographs from local residents, accessible online: www.silainiaiphoto.com;
–       Photo-walks in Šilainiai (free and open to everyone);
–       Photography workshops for 13-18 year olds in local schools;
–       Photography exhibitions in Šilainiai, displaying photographs contributed by Šilainiai residents and those created during the photo-walks and photography workshops;
–       Šilainiai Photo publication.
The project aims to raise questions and start conversations about Šilainiai through the medium and process of photography as well as discovering and encouraging creativity in Šilainiai community.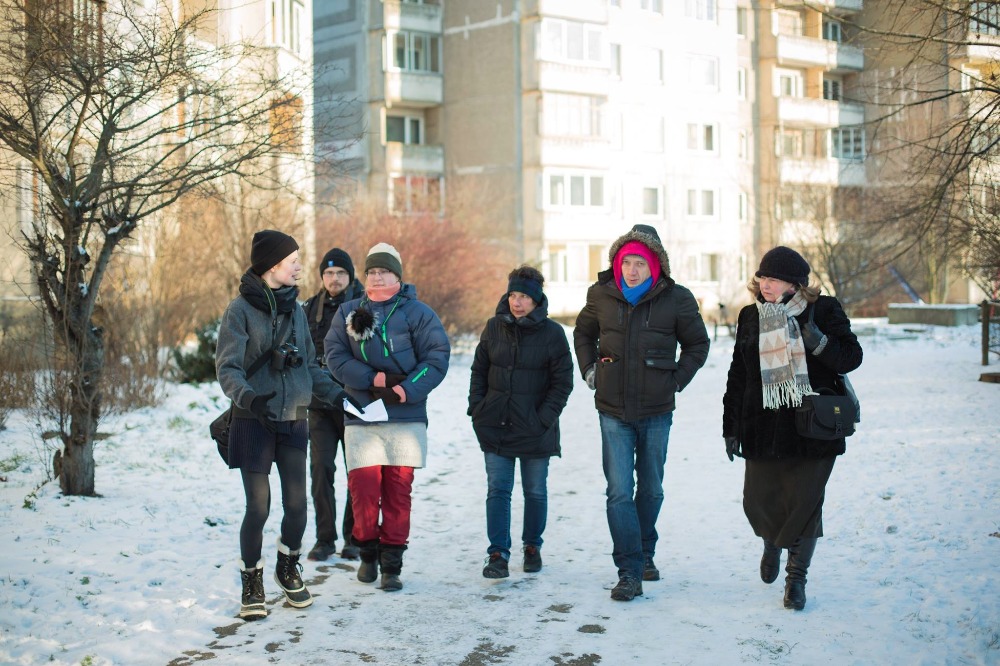 Image: Photo-walk in Šilainiai,  photo by Vita Ku.
Image: Photo-walk in Šilainiai.
'Šilainiai Project' is an artist mini-residency program in Šilainiai microdistrict in Kaunas, Lithuania. It invites international artists to stay with a host family in Šilainiai for one to two weeks and make temporary works in public spaces. The residency functions as a managed 'couch surfing' but for artists and therefore no money change hands.
In addition to using public spaces for making work, each artist does a presentation/ Artist talk/ Q&A with local community. Extracts from artists' daily work will be presented online on the project website: www.silainiaiproject.com.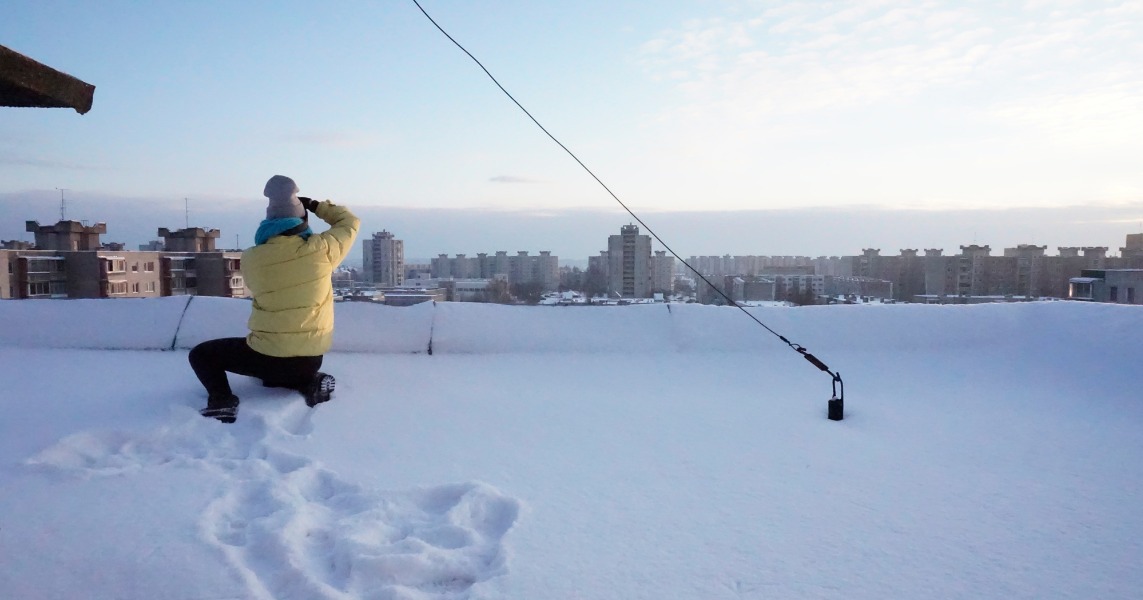 Image: Artist working on location in Šilainiai.
Towards the end of the year, all artists will partake in a group exhibition and it will take place at 'Kabinetas' project space Mapu St. 20 Kaunas, 31 October – 14 November 2016.
At the moment the residency is by invitation only.
The artists who will be resident in Šilainiai: June – August 2016, Brooke Carlson (Australia), Francis Olvez-Wilshaw (UK), The Lake Twins (UK).
What are the funds going to be used for?
Šilainiai Photo:
–       Printing photographs
–       Mounting work for exhibition
–       Exhibiting fixtures
–       Small printed publication
Šilaniai Project:
–       Basic drawing materials (paper, pencils, etc)
–       Sculpture materials (wood, steel)
–       Exhibition venue costs
Both myself and participating artists are funding their own travel expenses.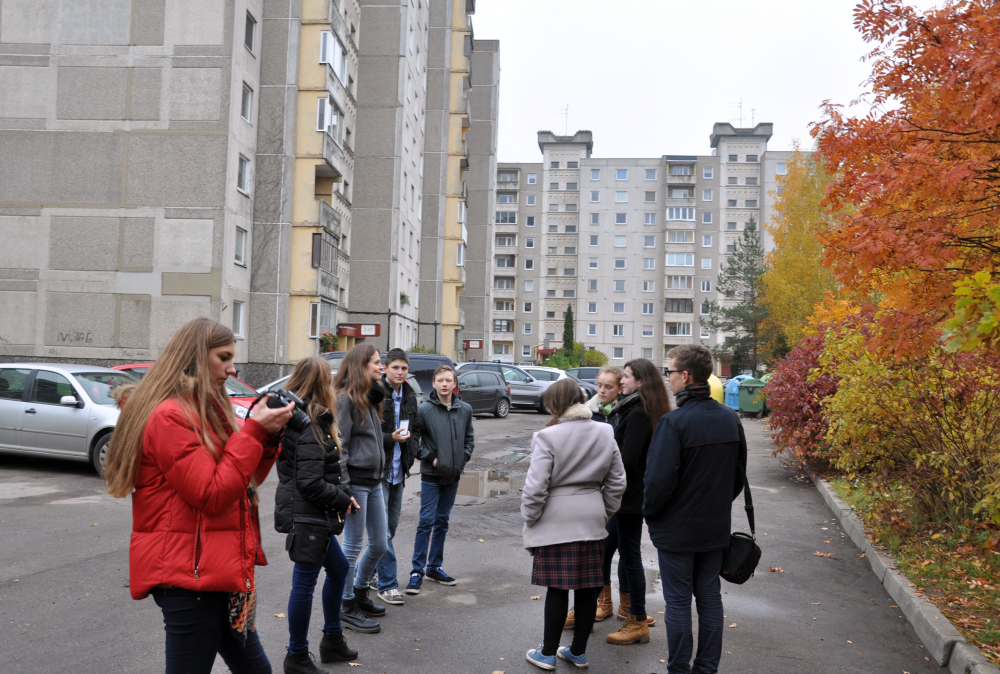 Image: Photography workshop in Šilainiai.
All patrons will be noted on the project's websites, exhibition and printed material and will receive regular updates of the work in progress.
I feel so strongly about these projects as if they were like a void in my life that I just needed to fill. I know that statement may sound a bit far fetched but but it has been on my mind for many years. Now that I have taken a leap of faith and finally putting it into practice, I couldn't be more happier and excited of the things to come.
I feel both privileged and thankful to be able to return to Lithuania and create work that I truly love and hopefully that will inspire others to do so as well.
I very much appreciate any of your help and support for me and my projects.  You will be helping me to elevate my projects and my career as an artist to the next level. Thank you all!
Evelina
Šilainiai Project GoFundMe campaign: https://www.gofundme.com/silainiai